DOUBLO - HIFU System
High Intensity Focused Ultrasound (HIFU) system for Deep Skin Lifting and Tightening
HIFU [High-Intensity Focused Ultrasound) is a highly precise medical procedure using High-Intensity Focused Ultrasound to heat and destroy pathogenic tissue rapidly.
The earliest widespread use of HIFU was as a treatment for prostate cancer.
Advantages
Treatment up to SMAS Layer Creating Focal Zone
No Damage to the Epidermis and No Downtime
INDICATIONS
Jaw Line Lifting
Eyebrow Lifting
Tightening and Rejuvenation
Collagen Regeneration
Wrinkle Reduction
Technology Evolution from Lasers
Doublo is 2nd Generation HIFU System for Face Lifting and Tightening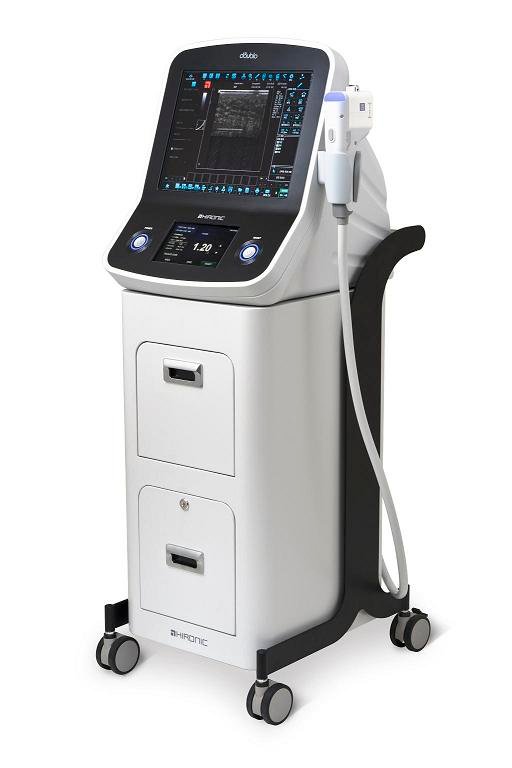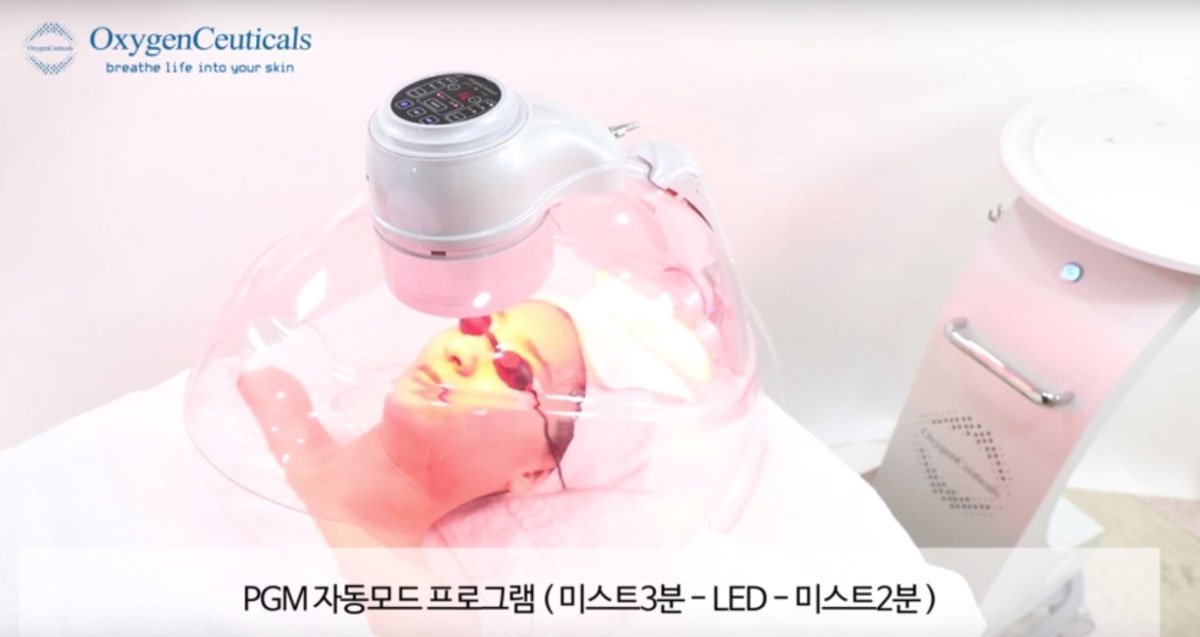 OxygenCeuticals - breathe life into your skin
The world's first 100%
pure oxygen post care system
Post care After Plastic Surgery & LASER Treatment
Get a Beautiful Oxygen Skin
SOLTA MEDICAL Clear & Brilliant fractional diode laser
Keep your skin looking its youthful best with simple and easy Clear+Brilliant treatments. Improvements include even skin tone, smooth texture, and an overall rejuvenated appearance.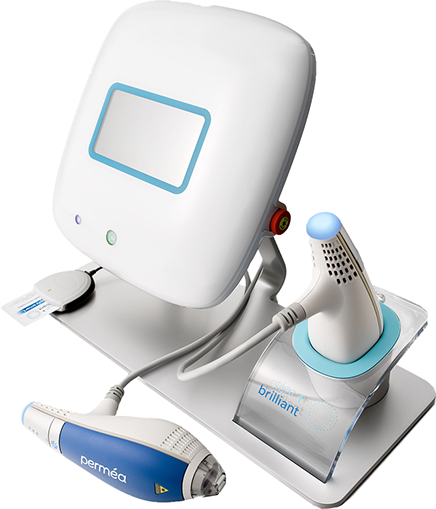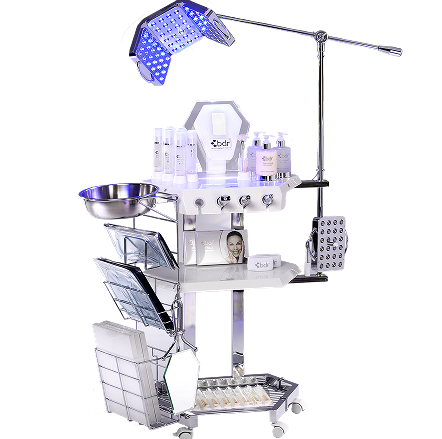 BDR - Advanced Age Repair System
Achieve smooth and line–reduced skin by means of high-end technology. The highly effective results of the blue Calming Light is scientifically proven.
MEDITIME - Cryozet
Based on Cryoelectrophoresis to increase the solution penetration into the skin. Soothing of the skin after the MTS or Laser treatment. Increases the Cleansing and Lifting effects via Galvanic and Skin Scrubber. Helps with Pain Relief. By combining with ionzyme, it delivers cool/hot energy to the skin for freckles, pigmentation after inflammation, wrinkles, anti-aging, acne, whitening, and lifting.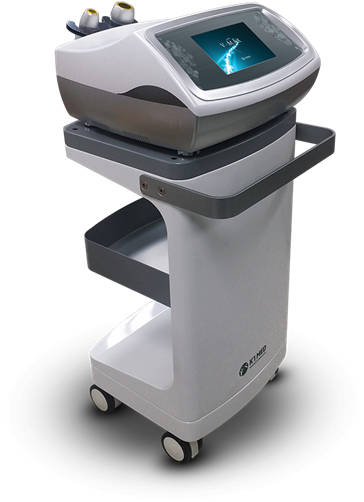 K1MED - Vmax HIFU
V-MAX(HIFU) helps to improve wrinkle and skin elasticity and to form collagen. HIFU thermal energy at 65℃ is delivered to SMAS layer (about 3.5mm~4.5mm) in the face skin and it contracts skin muscle layer. Moreover, V-MAX enables to do obesity treatment by breaking down fat layer which is in between 10mm~20mm depth in the body skin. it can be used for both facial and body treatment.
ATONE – PREMIUM IPL & PIP TONING SYSTEM
A-TONE overcomes the treatment limitation of the existing IPL machines by incorporating PIP system (Pulse in Pulse system) on the technical grounds of perfect square pulse performances with the instant high peak power.
PIP system allows delivery of the same amount of energy within the relatively short emission time by using of instant high peak power enhancement.
This non-invasive treatment method allows effective treatment of skin pigmentation, freckle, acne, vein, hair removal, etc. with minimum pain and skin damage.
PIP allows excellent treatment for…
Epidermal pigmentation on high-risk skin types such as 'Fitzpatrick skin type V'
Freckles that laser toning cannot treat
Blemish that Q-switched laser or IPL cannot treat
Remaining pigmentation after general IPL treatment
Post-inflammatory hyperpigmentation
Safe and effective photorejuvenation
Benefits of A-Tone
Blemish, Freckle, Light pigmentation
Safe treatment with no side effects
Effect on both coarse & light hair removal
Improves suppurative acne
Vascular treatment
Improves skin tone, reduces pores
Skin Lifting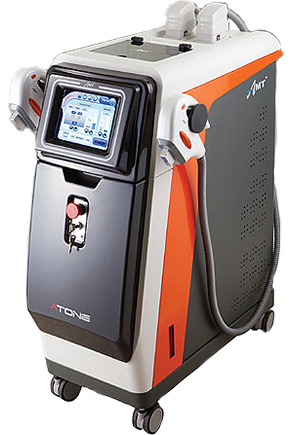 Olive Plus - 810nm DIODE LASER HAIR REMOVAL SYSTEM
OLIVE LASER is the new type hair removal laser system by making use the diode laser of 810nm to destroy the melanin color of follicles.
The uniform energy of total pulses at the time of the irradiation can make the patient feel less pain and protect the circumambient skin tissues.
Advantages
Powerful 810nm Diode laser
Contact cooling system
Various pulse modes
High absorption rate for the melanin tissue
Comfortable and Fast treatment
Outstanding result for skin tightening
Convenient operation due to the less pain protecting skin by the technique of contact cooling. Elastic skin effect as well as hair removal.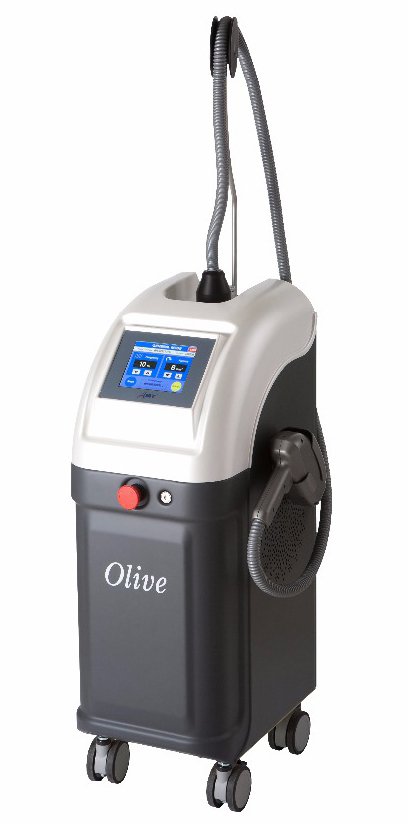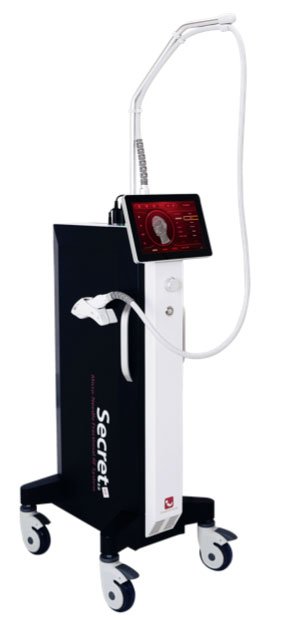 Secret RF - Micro-Needle Fractional RF System
The secret Micro-Needle Fractional RF system is the ideal technology for skin lifting, tightening and rejuvenation by utilizing minimally invasive micro-needles to deliver controlled RF energy directly into various depths of the skin.
It has had outstanding success for all skin types with the very low risk of side effects and PIH - a key difference when compared to optical based treatments ( IPL & Laser).
Applications
Non-surgical Face Lifting
Fine & Deep Wrinkles
Skin Rejuvenation
Pore Reduction
Acne Scars
Hyperhidrosis
Stretch Marks
Spider Veins
Scars.
EUNSUNG GLOBAL - Megason
Megason is an ultrasonic body slimming system and enables you to give noninvasive treatments. It uses 30khz ultrasonic frequency to cause cavitation inside of the body and ensures painless effective treatments.
– Cavitation is a process of ultrasounds to generate micro-cavities (bubbles) which grow up until implosion.
– Through the continuing implosion, the bubbles emit pressure wave in the liquids, which stimulates the activity between the adipocytes and the intercellular liquids.
– Ultrasonic waves in a specific range are able to cause the cavitation the cavitation effect.
– Megason safely eliminates pain with ultrasonic cavitation wave length of 36KHz, The automate menu options with pre-set pulsed waves are suited to treat various area of the body.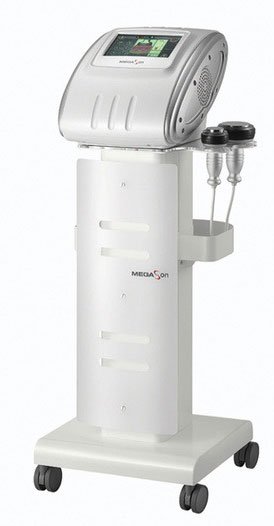 TAHITI
Body Contouring and Facial Rejuvenation 

Effectively targets various areas of body and face with 3 different sized applicators. Sliding Super Pulse, the patented technology, provides super dynamic and smooth performance with powerful effect.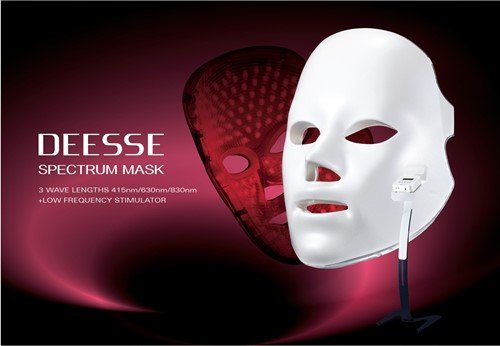 DEESSE LED MASK
3 ways of revolutionary anti-aging in one remarkable system synergistically transform and rejuvenate your skin for a more youthful appearance. Existing high power LED beam therapy sometimes may produce problems such as excessive glare and a low-temperature in order to reduce the loss of output (due to the distance to the skin). On the other hand, DEESSE mask can deliver the more energy per area (as it is face shaped) by irradiating low-power beam rays to the skin effectively and closely. In particular, 415nm Blue rays of the short-wavelength has more advantage for the effectiveness.
Benefits
Light weight and easy to move and carry
Reasonable price compared to existing LED
Possible to irradiate closer to the skin compared to the high-power LED while not having to worry about burns.
Effectiveness
415nm: Acne, Antimicrobial effect
630nm: Post care of laser or MTS treatment, Skin Rejuvenation, Brightening, Acne scars and scar improvement along with promotion of cell proliferation (bring collagen of epidermis)
830nm: Wound healing, Pain relief, Cell regeneration, Anti-inflammatory activities
PlaSon
Plasma Poration + Sono Poration
PlaSon is combined the atmospheric pressure plasma and ultrasonic technology. The system is equipped with the separated handpieces as Plasma Poration and Sano Poration. And it is available to use in combination treatment.
• Tightening + Whitening + Lifting + Sterilization
• Extreme Skincare Collaboration
• Advanced PLASMA technology
Aqua Facial
Water shining system
Solution ejection operation and suctioning operation is performed at the same time.
The simplest peeling solution – Pain-free & Scar-free

Benefits
Help release skin blockages (black/white head, dead skin cells)
Lighten skin tone and keep moisturized
Break up sebaceous matter
Help reduce the appearance of fine lines
Reduce puffiness and edema
Deep clean the skin internally
Help to remove demodex folliculorum
Lipo Laser
The Lapex 2000 BCS is a wonderful non invasive lipo laser that can shrink girth off the waist line and other problem areas through spot fat reduction. This lipolaser offered patented technology to place the diodes on the skin for deeper penetration and stimulation of the adipocytes to release their contents and shrink the fat cells. This techniques in know as non invasive lipo for temporary fat shrinkage. Unlike liposuction or laser assisted lipolosys this technique is non invasive and produces shrinkage. If you do gain the weight back then it will come back normally. However, through diet and excersise you can retain the results.
AMA Hydroimpact
A Free radical is any atom or molecule that has a single unpaired electron in an outer shell. Most biologically relevant free radicals are highly reactive and cause aging, infection, and other illnesses. To prevent free radical damage, the body has a defense system of antioxidants.
Hydroimpact infuses hydrogen-rich water into our body to remove free radicals and boost antioxidant activity, which helps anti-aging and anti-inflammatory of our skin.  By infusing hydrogen into our body (not only skin surfaces) it can resolve many body and skin concerns caused by aging.
Hydroimpact also helps restoring damaged cells so it is highly effective on treatment of freckles, melasma, wrinkles, atopic, and acne and the middle frequency electroporation massage helps skin toning and lifting as well.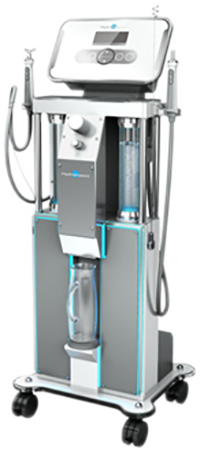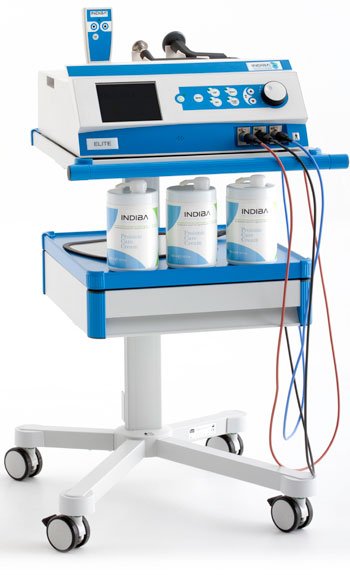 INDIBA -
INDIBA Deep Beauty, an exclusive patented technology combining Capacitive and Resistive modes at a frequency of 448 kHz that stimulates ion exchange and balances electrical potential of tissues. 
The Proionic System generates various biological processes in the cell and three basic actions in all types of tissue. Depending on the application required, the power increase of the equipment is adjusted, adding the benefits of each effect to the previous ones.