Apollo Duet is a fundamental skincare device for professional aestheticians, professional beauticians, cosmetologists, and dermatologists.
As a aesthetic skincare system, Apollo duet provides electroporation and radio frequency function as basic.
also, it has cooling, heating, LED and +/- ion pulse function 
so it can be used as
•Cryo electroporation
•Thermo electroporation
•Smart RF
•LED 630nm
•+/- Pulse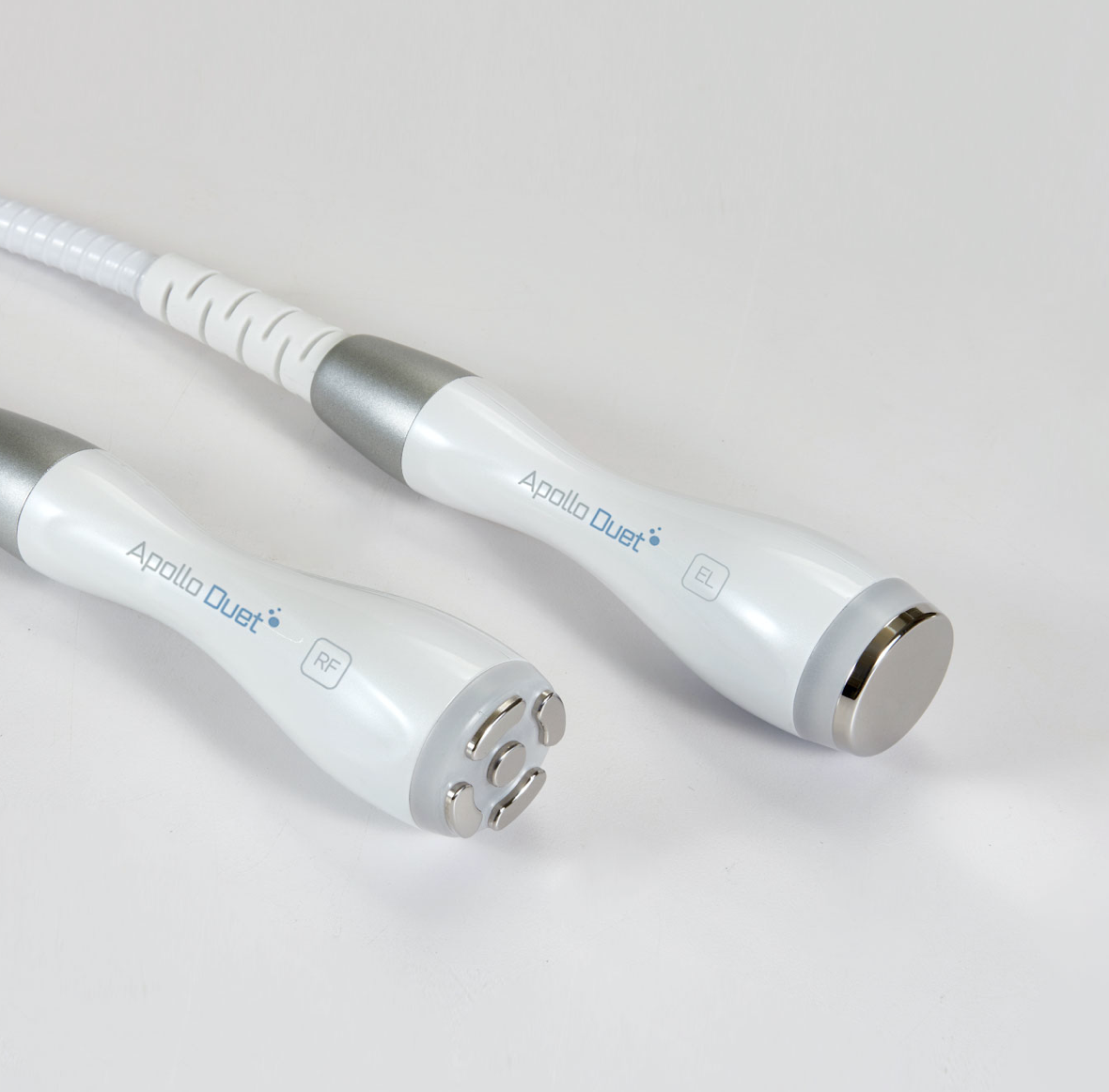 With Electroporation, any kinds of liquid solution is delivered into the deep skin effectively.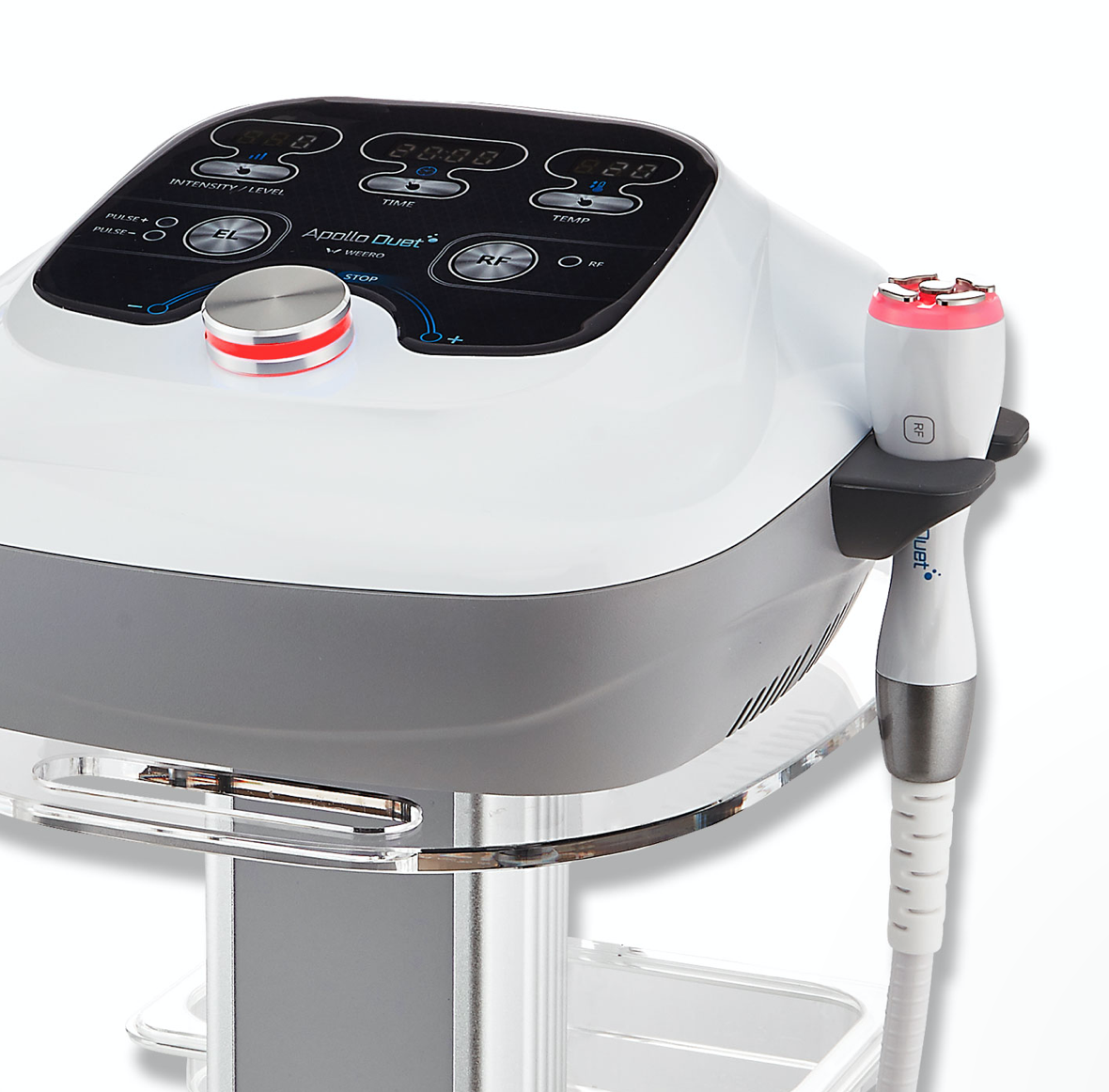 With this function, Apollo Duet provide high satisfaction not only to the end customer who take its operation but also to the users. It is designed by highly experienced engineering company Were as cross checking with professional ISRAEL distributor D.B PIsga and technical design is surly stable.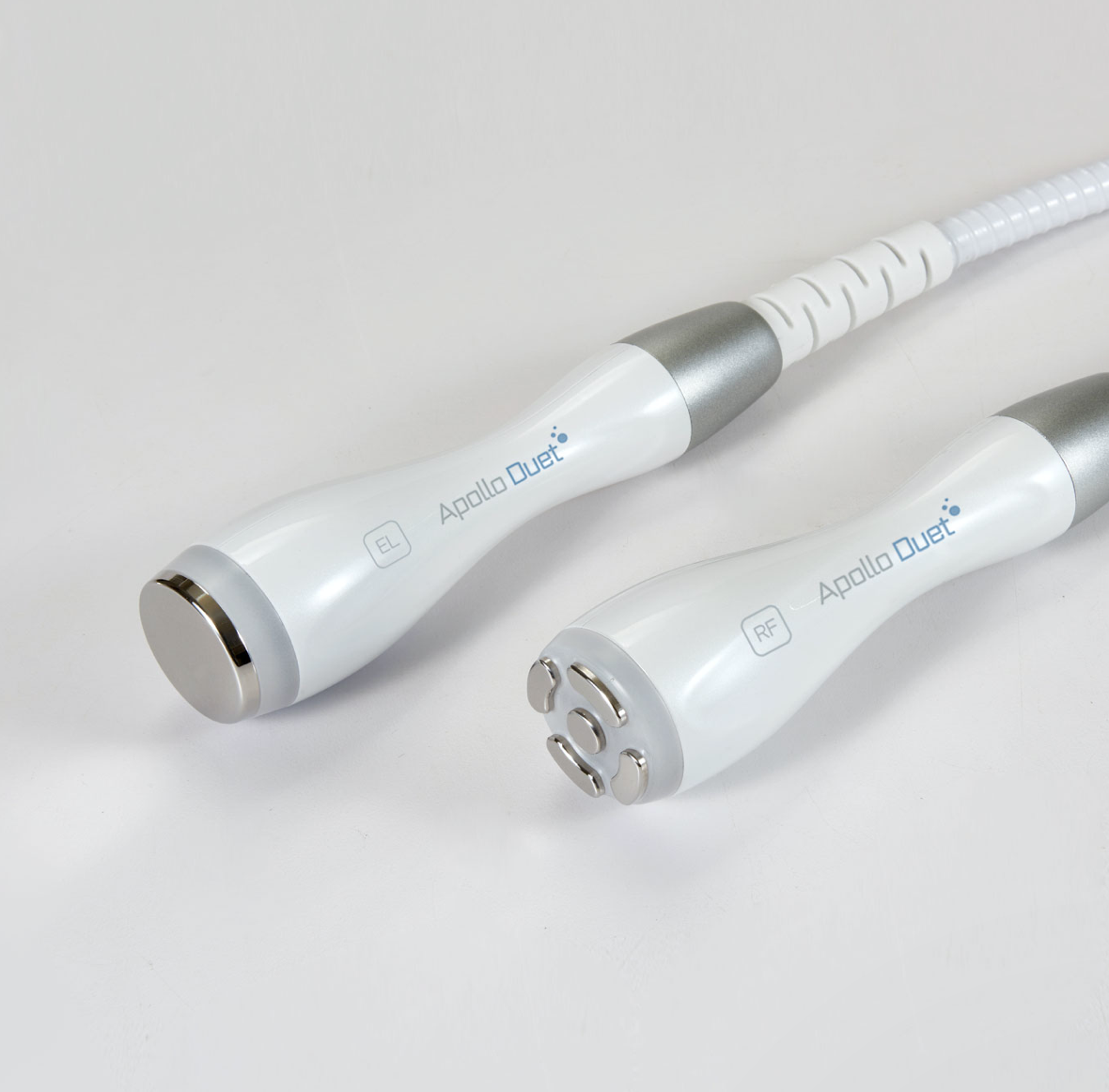 With Radio frequency, It stimulates fibroblast in the skin and active collagen in the skin. Regenerated collagen and remodeled collagen improve the skin condition. Skin gets tightened, lifted and wrinkle is reduced.