PLASMA PORATION TREATMENT
PlaSon of Grand Aespio is developed based on the atmospheric pressure plasma and ultrasonic technology.
The system can be used in separately between the Plasma Poration™ and Sono Poration™, or can be used in combination together.
It is effectively used in transdermal drug absorption, skin rejuvenation, purification, tightening, sterilization, and wound healing.
Remove bacteria / germs
Skin regeneration
Skin tightening
Boost collagen
Healthy and firm skin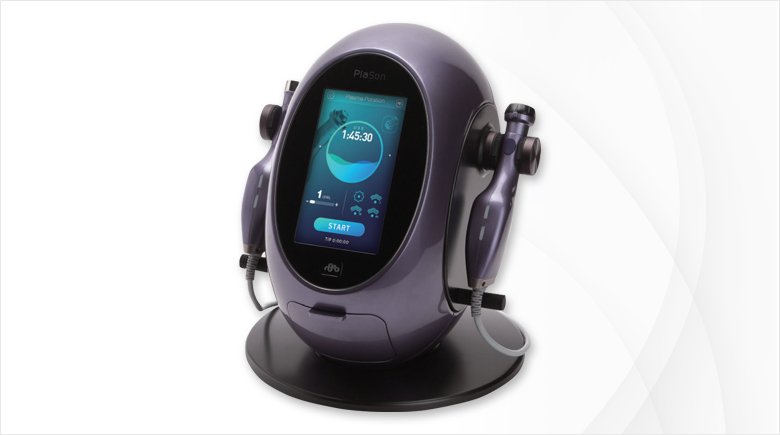 Plasma Poration Handpiece removes the bacteria and helps absorb essential drug to the skin tissue. A strong low-temperature atmospheric plasma on the surface of the skin sterilize the skin and the ionized radicals stimulates the skin treatment process such as skin regeneration, anti-bacteria, TDDS (Transdermal Drug Delivery System), skin whitening, and collagen generation.

TTS
Inducing amazing absorption by breaking the cell adhesion molecules that connect the skin cell
TONING EFFECT
Anti-pigmentation effect through suppressing melanin pigment and strengthening the absorption of anti-pigmentation cosmetics
STERILIZATION
Sterilize bacteria which cause various skin problems with powerful sterilization power
SKIN REGENERATION
Preventing skin aging by stimulating generation of collagen and fibroblast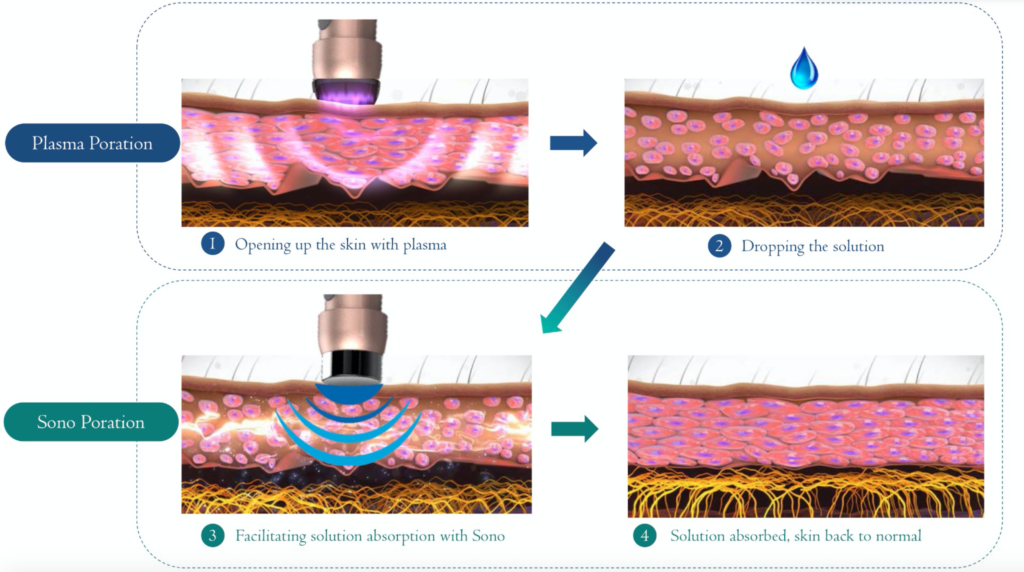 Sono Poration Handpiece increases the cell absorption and drug delivery with stable cavitation. Also, it stimulates the blood circulation and lymph system, strengthen skin elasticity, stimulate collagen generation, make clean and transparent skin by facilitating the emission of melanin into the dermis and epidermis.
TTS
Increasing drug delivery into cell with cavitation effect
DERMAL WRINKLES
Strengthening skin elasticity by stimulating blood circulation, lymph system, generation of fibroblasts
PURIFICATION
Making clean and transparent skin by facilitating the emission of melanin in dermis and epidermis
SKIN REGENERATION
Preventing skin aging by stimulating generation of collagen and fibroblasts