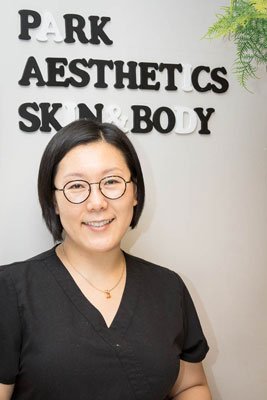 Eunyoung Park is a professional aesthetician based in New York since 2012.  She has over decades of experience in the world of medical skincare. Before obtaining her aesthetician license in America, she initially trained for years in Korea before expanding her knowledge in the skincare world in America. On top of that, she attends conventions every year to keep up-to-date with the newest medical technologies to ensure that all her client's most beautiful confidence is shown at the end of the day.
Our shop promises each of our clients an individualized, step-by-step systematic plan of care to bring out the most healthy and beautiful complexion they have ever seen. With our knowledgeable skincare specialists and their use of high-end technology, we ensure that the outer beauty and the inner aesthetic of every customer is renewed and shown.
With our scientific approach to skin care using high–end technology, your outer beauty and inner aesthetic will be renewed.
OUR SPECIALTIES INCLUDE:
Facial treatments / skin renewal / acne treatment / organic facial / body slimming / anti-aging treatment / laser facial
hair removal / micro-needling / massages (facial & body)