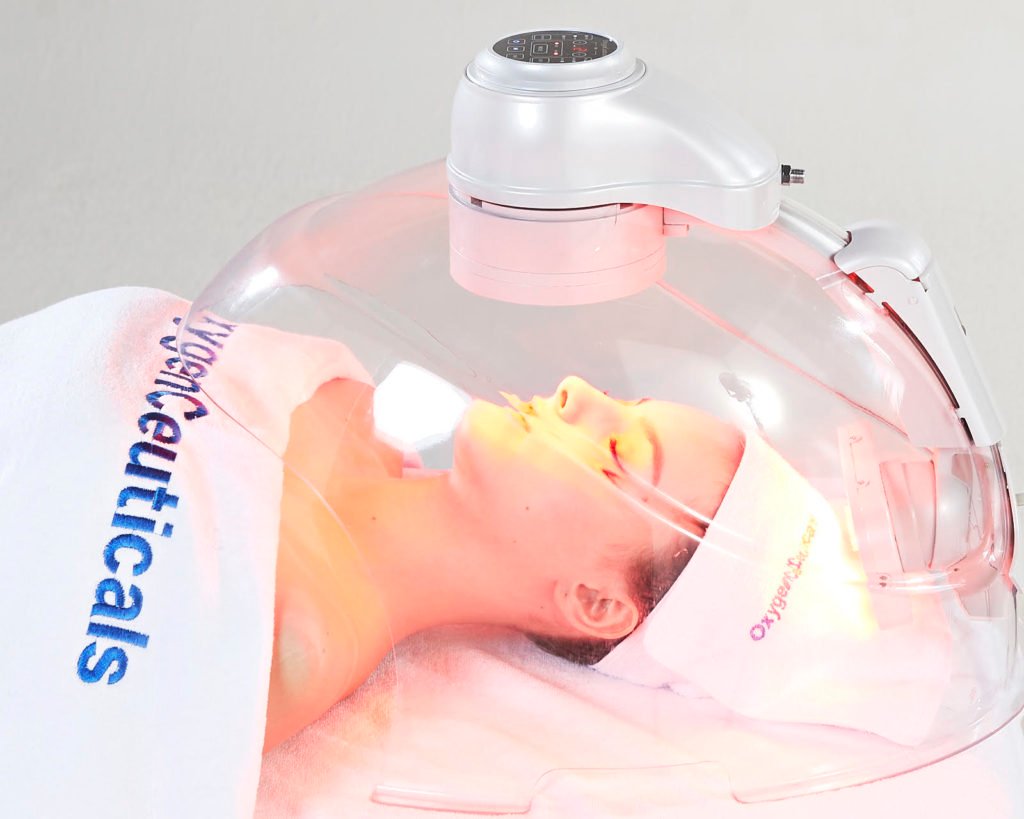 OxygenCeuticals – breathe life into your skin
The world's first 100% pure oxygen post care system
Post care After Plastic Surgery & LASER Treatment

The harmonious synergy of Oxygen + Cosmeceuticals Post-procedure skincare solution
Oxygen Ceuticals, the perfect synergy of oxygen and cosmeceuticals grade actives. The brand offers result oriented post ptocedures skin management outcomes. The non-chemically derived pure oxygen along with cosmeceutical grade actives sooth skin quickly, speed up recovery and stimulate cells regeneration. It is a skincare solution even to the most sensitive skin.
4 in 1 Technology
Oxygen Mist Therapy
Delivers oxygen and a nutrient / Enhance collagen formation and healing
Medical Ozone Therapy
Strong oxidize disinfection Reduces the growth of microorganisms
Oxygen Anion Therapy
Cell Restoration, Blood Purification, Stronger Immune System, Pain Relief
Oxygen Dissection
Dermal Regeneration, Wrinkles, Scars, Large Pores, Bruise, PIH, Acne
High Satisfaction in Reducing the Downtime, Burn, Pain…
PIH, Atopy Skin, Acne Scar, Collagen, Burn&Pain, Calming
– CEUTISOME V LIFTING THERAPY
Ceutisome V Lifting Therapy is a treatment that give skin a lifted, tightened appearance while moisturizing and nourishing skin in just one session by using products of Ceutisome program.
– OXYGENCEUTICALS GLUTATHIONE THERAPY
A skin brightener and lightener ampoule that composed of seven organically grown Swiss alpine plants and whitening effect can be seen even in a one application.
– SPICULE REGENTOX
Helps active ingredients reach deep into skin.
The micro needle of spicule gently penetrate the skin and increase the rate of cell turnover.
Relief skin stress deliver nutrition for healthy and youthful look.
– BIO MATRIX COLLAGEN THERAPY
Velvety Ball contains 90% Marine Collagen for Increasing Skin Elasticity and Volume