Blue Deep Sea Herbal Peeling

A special massage with a mixture of crushed herbs and plant extracts, followed by skin type-specific, home-care products and a follow-up treatment improves skin texture and tone. This treatment restores your skin's natural glow in just 5 days. DBHP can be implemented on the face, décolleté, hands, arms, back, stomach, legs or any other areas of skin trouble. (Includes First Day treatment with herbal massage, three home-care products and a 5th day follow-up regeneration treatment.)
New skin in 5 days!
24K Gold Facial

Our 24K Gold treatment extracts the factors out of skin cells that induce aging. This facial can actually slow down the aging process!  Historically, Gold Therapy was used by Cleopatra and Queen Yang Guifei (of Ancient China) with manifested benefits. With it's scientifically proven antioxidant effects and its luxurious attributes, Gold has long been admired as the Gateway to youthfulness.
Organic Facial

"Truly Organic" and USDA 95% Certified. Removes free radicals that cause aging. This facial lightens skin tone, diminishes wrinkles and makes the external layers of the skin
softer. It also reduces certain signs of inflammation; such as swelling, tenderness, pain, irritation or redness.
Bdr
A Free radical is any atom or molecule that has a single unpaired electron in an outer shell. Most biologically relevant free radicals are highly reactive and cause aging, infection, and other illnesses. To prevent free radical damage, the body has a defense system of antioxidants.
Hydroimpact infuses hydrogen-rich water into our body to remove free radicals and boost antioxidant activity, which helps anti-aging and anti-inflammatory of our skin.  By infusing hydrogen into our body (not only skin surfaces) it can resolve many body and skin concerns caused by aging.
Hydroimpact also helps restoring damaged cells so it is highly effective on treatment of freckles, melasma, wrinkles, atopic, and acne and the middle frequency electroporation massage helps skin toning and lifting as well.
DBH
Dermaesthetics, Beverly Hills Formula, Inc. was created to provide the best and highest quality skin care products the industry can provide. With the idea of not merely formulating skin care, Dermaesthetics sought out to redefine the skin care industry with three goals: Provide the highest products using only the best clinically tested ingredients, Create products that effectively work and are safe, and Work with integrity and honesty. Before and after manufacturing, our products undergo heavy clinical and consumer trials, tests and inspections to provide real data that which shows the effectiveness and reliability of our products.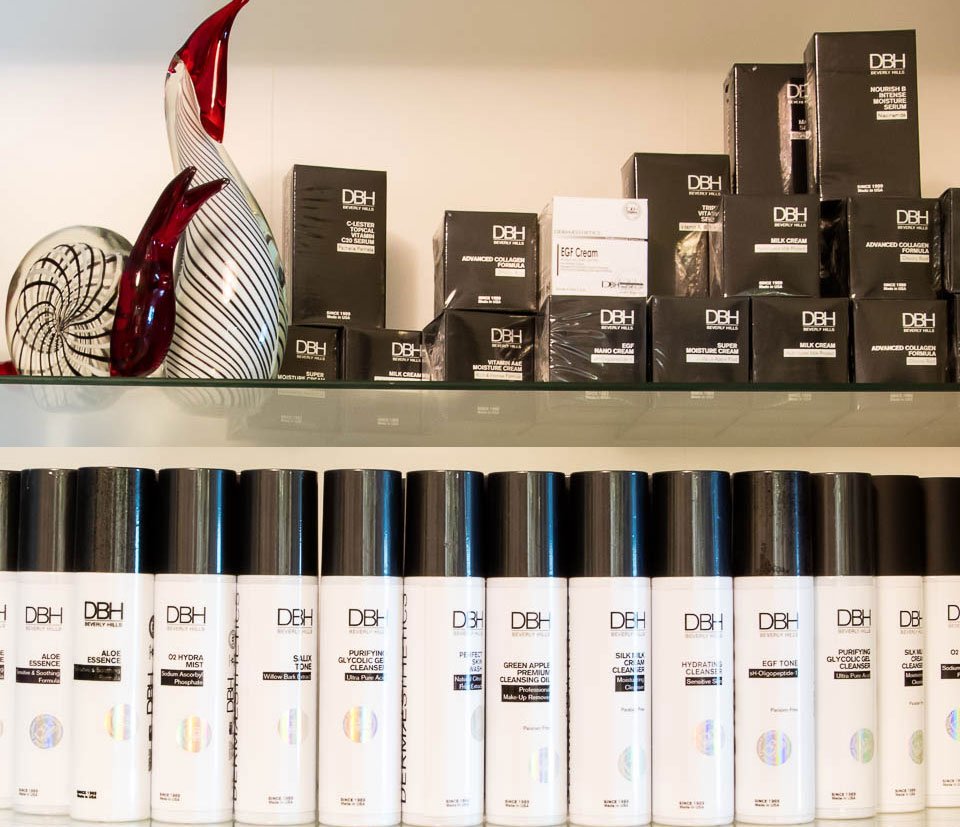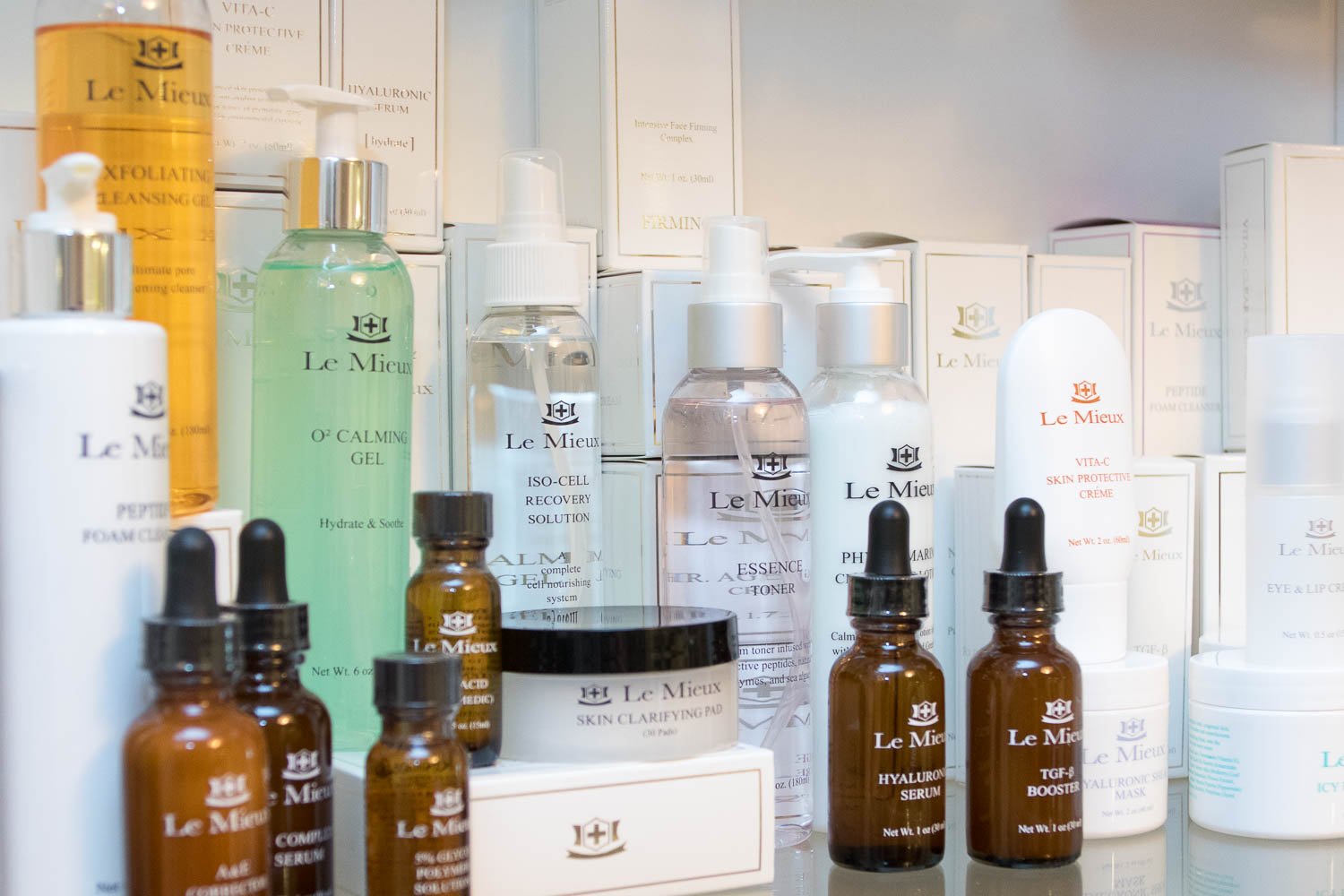 Cell Fusion C TOX Peel HUMEX, INC.
SOLTA MEDICAL
Keep your skin looking its youthful best with simple and easy Clear+Brilliant treatments. Improvements include even skin tone, smooth texture, and an overall rejuvenated appearance.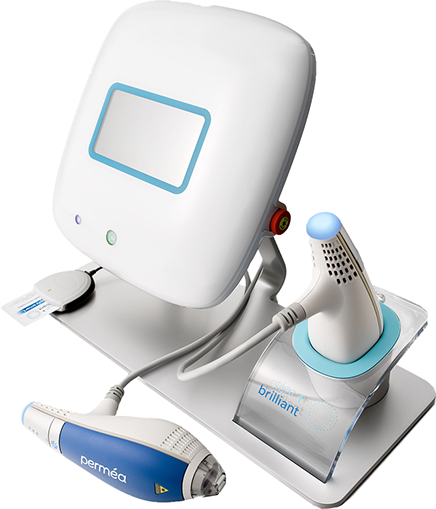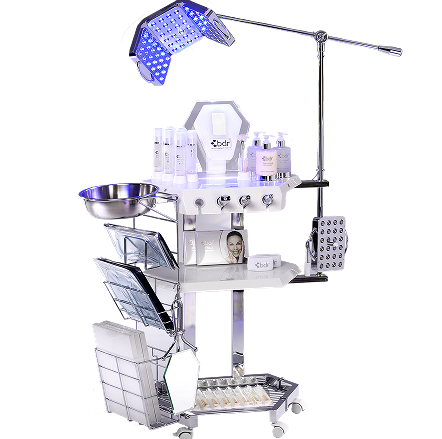 Age Repair Equipment
Achieve smooth and line–reduced skin by means of high-end technology. The highly effective results of the blue Calming Light is scientifically proven.
MEDITIME
Based on Cryoelectrophoresis to increase the solution penetration into the skin. Soothing of the skin after the MTS or Laser treatment. Increases the Cleansing and Lifting effects via Galvanic and Skin Scrubber. Helps with Pain Relief. By combining with ionzyme, it delivers cool/hot energy to the skin for freckles, pigmentation after inflammation, wrinkles, anti-aging, acne, whitening, and lifting.
AMA Hydroimpact
HYDROIMPACT infuses hydrogen water into our body to remove free radicals and boost antioxidant activity, which helps anti-aging, anti-inflammatory, and other skin concerns.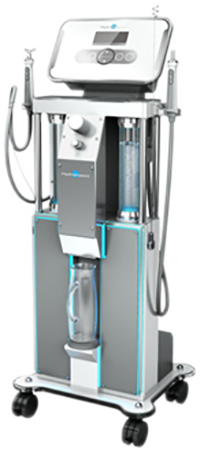 A-TONE - Toning Laser
Toning laser works to enhance and rebuild the natural collagen in the skin to develop a smooth and youthful appearance without invasive techniques. It is effective in treatments for toning, hair removal, pigment and vascular lesions.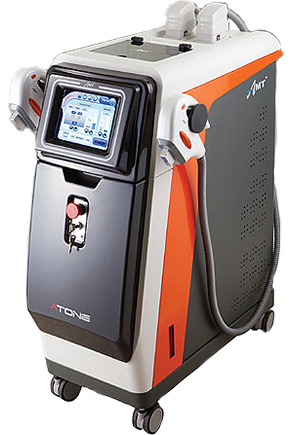 Megason
Megason is an ultrasonic body slimming system and enables you to give noninvasive treatments. It uses 30khz ultrasonic frequency to cause cavitation inside of the body and ensures painless effective treatments.
Ultrasonic Cavitation
– cavitation is a process of ultrasounds to generate micro-cavities (bubbles) which grow up until implosion.
– Through the continuing implosion, the bubbles emit pressure wave in the liquids, which stimulates the activity between the adipocytes and the intercellular liquids.

Powerful cavitation handpieces
– Ultrasonic waves in a specific range are able to cause the cavitation the cavitation effect.
– Megason safely eliminates pain with ultrasonic cavitation wave length of 36KHz, The automate menu options with pre-set pulsed
waves are suited to treat various area of the body.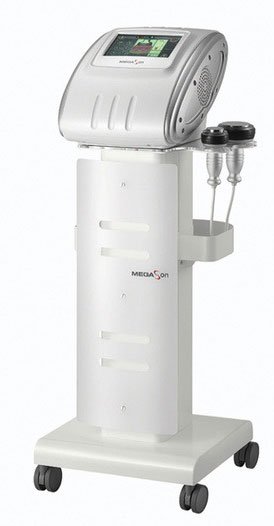 TAHITI
Body Contouring and Facial Rejuvenation 

Effectively targets various areas of body and face with 3 different sized applicators. Sliding Super Pulse, the patented technology, provides super dynamic and smooth performance with powerful effect.

INDIBA -
INDIBA Deep Beauty, an exclusive patented technology combining Capacitive and Resistive modes at a frequency of 448 kHz that stimulates ion exchange and balances electrical potential of tissues. 
The Proionic System generates various biological processes in the cell and three basic actions in all types of tissue. Depending on the application required, the power increase of the equipment is adjusted, adding the benefits of each effect to the previous ones.